We connect the startup community: students from top universities with high-value start-ups; founders with investors and advisors. StartIn is from founders, for founders. 
Join our fast-growing community🎉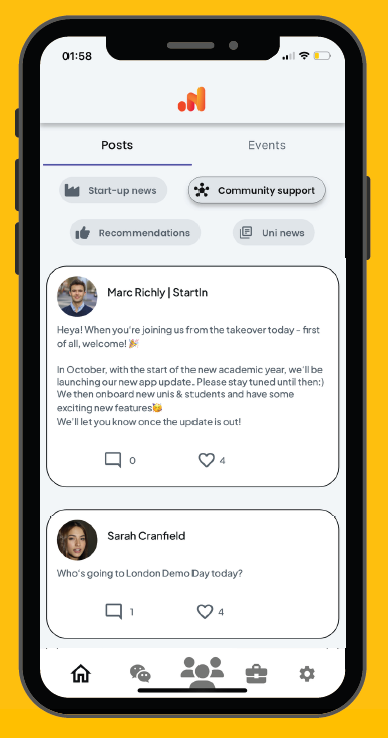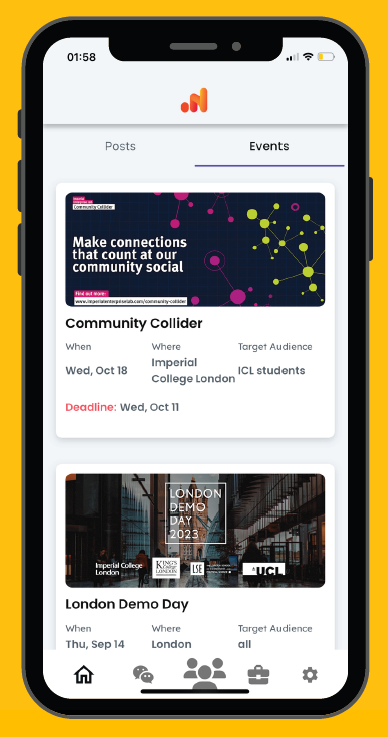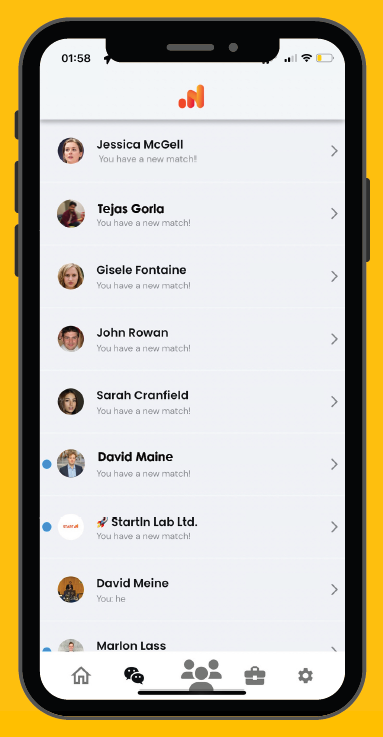 We are driven by data
To match you with suitable co-founders we use our data insights to show only relevant profiles. For instance, as a science student, the algorithm will promote more business students for you to match with.
Moreover, as a student you will have access to a large number of projects and internships available at start-ups.
Already started your start-up? Use this platform if you plan to grow your team soon or a looking for investors to give you the next boost to grow.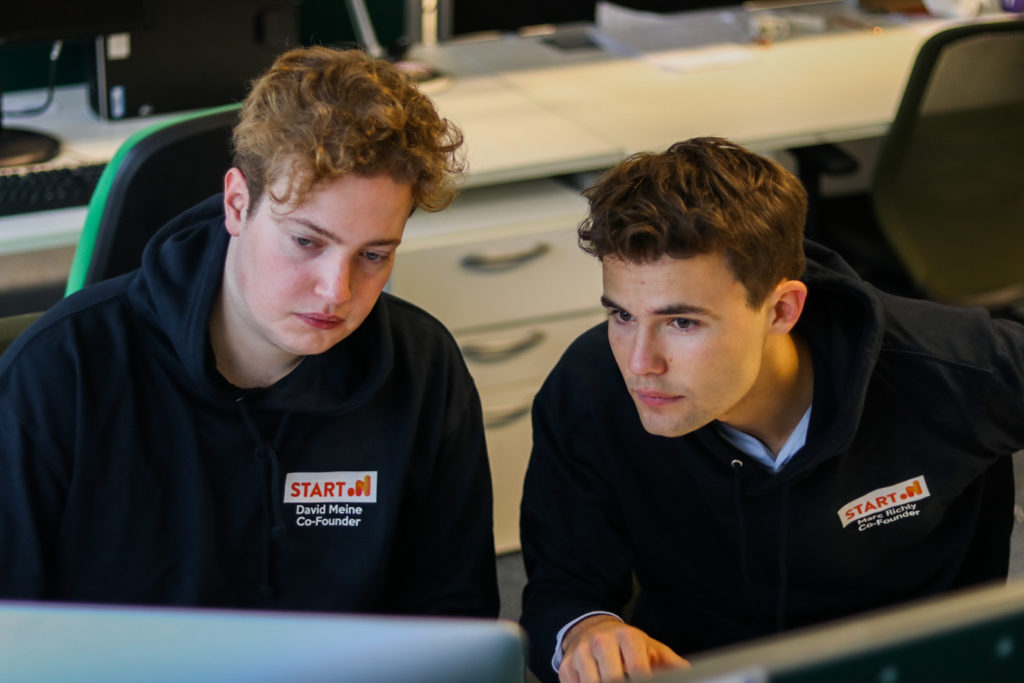 Target Groups

students / alumni / researchers
On our app you can match with co-founders, find jobs at start-ups, and see latest events for students and young entrepreneurs in London

founders
On our app you can recruit students from top UK universities for summer internships, access the community to see what is going on and ask for the latest news

investors and VCs
On our app you can connect to the latest start-ups founded by students from the best universities in UK. Get ahead to other investors and VCs and connect to early stage start-ups, and promote events by your company
Follow our social media & get in touch!